My Son Holy Land Tour – Half Day
The half-day tour in My Son Holy Land lets you discover with the old Cham towers and shrines built 2000 years ago. In this tour, you have the chance to wander through crumbling towers and listen to the culture and history of might the Champa Kingdom once upon a time. Admiring the scenic beauties of the countryside for peaceful and relaxing moments will also be the highlight of this My Son Holy Land half day tour.
My Son Holy Land Tour Highlights:
Explore the magnificent temples of My Son Holy Land and Tra Kieu Capital
Discover the colorful Champa culture with our helpful guide
Enjoy the unique marvelous landscapes and the scenic drive through the picturesque countryside and Thu Bon river
Understand more about the history and the culture of My Son Holy Land
Experience My Son Holy Land Tour With:
Guides: Hand-pick from our best guides, mature, acknowledgeable, all are licensed, great senses of humor
Drivers: friendly, responsible, reliable with many years driving experience, door-to-door services
Vehicles: comfortable, spacious, air-conditioned, big window
Cozy Vietnam Travel Office: 24/7 customer service, accommodate all your needs
My Son Holy Land Introduction
My Son, located 69 km southwest of Danang, was an imperial city during the Cham dynasty, and 75km far from Hoi An. My Son was the former capital of the ancient Cham civilization ruling Central Vietnam from the 2nd century to the 13th century. My Son Holy Land is a large complex of religious monuments including more than 70 structures of which 25 remains is maintained until now.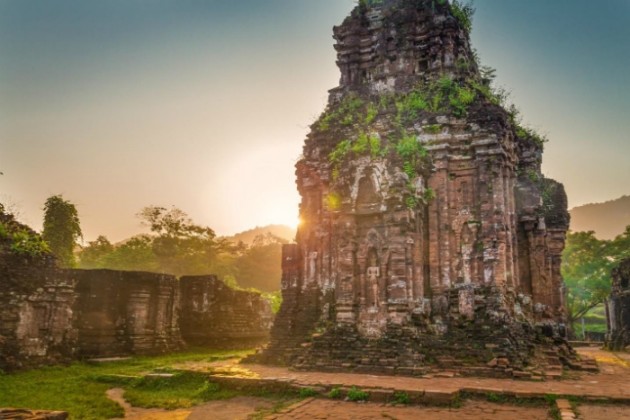 The builders of My Son Sanctuary are the nobles of Champa's kingdom who drew cultural and spiritual influences from India. Their religion was primarily derived from Indian Hinduism. My Son Holy land is worth your visit as this religious site is considered one of the most well-preserved Cham architecture in Vietnam. The complex includes seventy Hindu-like towers and temples connecting to each other with complicated red brick designs. The purpose of My Son Holy Land is to reflect the divinity of the king.
My Son Holy Land Tour Itinerary
08:00 or 13:00: The My Son Holy Land tour will start at lobby of your hotel and our guide will lead to My Son. In the past, the valley at My Son was a religious ceremony site for the kings of the reigning Champa dynasties, as well as a burial place of Cham royalty and national heroes.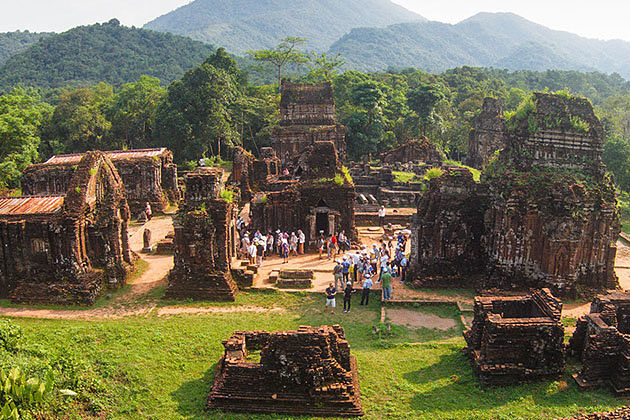 09:00 or 14:00: Arrival at My Son Sanctuary – the sacred land surrounded by the wonderful mountains, 40 km west of Hoi An.
Upon arriving here to kick off our half day tour, we will try to keep calm in the presence of its impressive beauty and listen to many interesting stories about the historical and cultural values of My Son holy land. My Son Sanctuary was chosen as a religious center, built at the end of the 4th century – the era of King Cham Bhadrachalam. It is a huge religious complex with more than 70 towers and temples of different architectures. Admire the elaborate carvings and sculptures of the Cham people. Spend 2 hours to enjoy and discover the beauty of the ancient buildings of the kingdom of Champa. Besides, we visit the Tra Kieu capital which was the former administrative center of Champa Kingdom.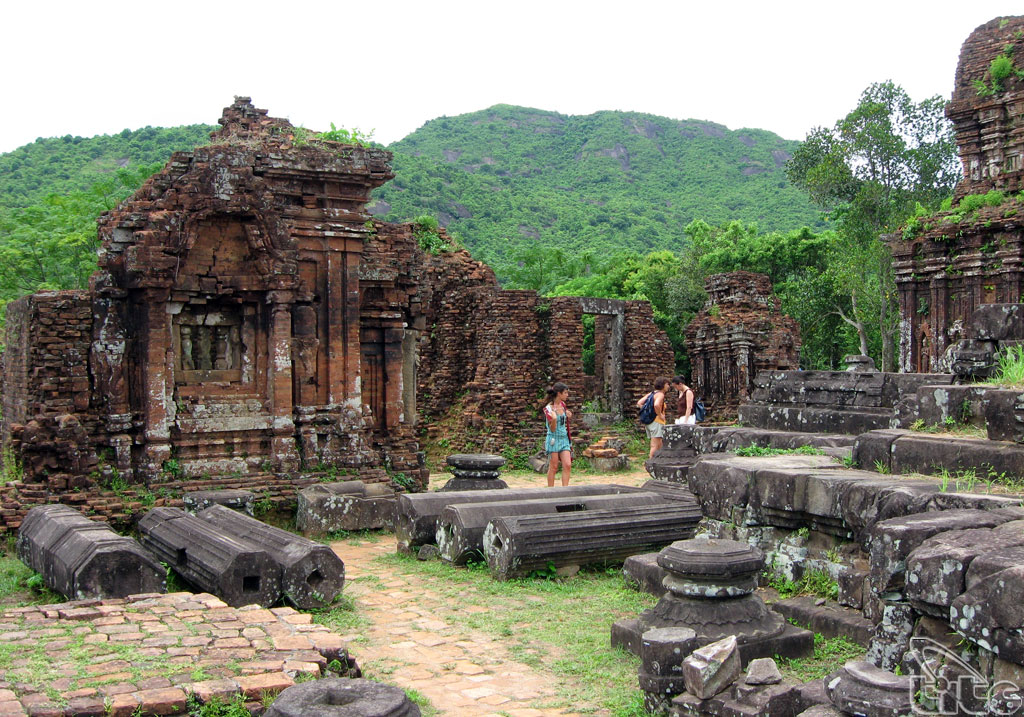 11:30 or 16:30: Departure from My Son Holy Land for the boat dock and take a boat trip on the Thu Bon River to continue our half day tour. You can visit the lounge of the locals and feel the fresh air. You will have a light lunch on the boat and see the beautiful views along the river.
13:00 or 18:30: The My Son Holy Land tour will end at Bach Dang's wharf. After your camera is full of beautiful photos, don't forget to take a "goodbye photo" for the visit of My Son and return to your hotel in Hoi An at around 1 pm. That is the end of the wonderful My Son Holy Land tour!
My Son Holy Land Dresscode: Wear long clothes to visit sacred site.
Private ground transportation
English speaking guide (Other languages upon request)
My Son Holy Land Entrance Fee
A light lunch
Water during the trip
Other airfares and taxes in international flight to Vietnam & out of Vietnam
Foods and drinks not mentioned in the itinerary
Visa and visa fee to Vietnam
Entrance fees and permits during free time
Personal travel insurance (compulsory)
Tips and gratuities
Camera
Sunblock cream & sunglasses
Umbrella or raincoat
Appropriate clothing for the season
DO NOT WEAR SHORTS or your shoulders need to be covered when visiting temple !
Some cash for drinks and tips
Cancelation Policy
The Price is NOT included payment fees (Bank or Gateway fee)
Promotion is subject to availability upon confirmation
If you cancel a trip after making a booking you will lose some or all of the money you have paid for the trip. A cancellation will only be effective when we receive written confirmation of the cancellation. If you cancel a trip :
3 days or more prior to departure, we will refund 100% of your money
2 days prior to departure, we will refund 50% of total money you already paid
1 days prior to departure, we will refund 0% of total money you already paid.
If you leave a trip for any reason after it has commenced we are not obliged to make any refunds for unused services.
We can change date of your tour for you, if you send us an email to reconfirm at least 1 day before
We will Refund 100% if weather is bad and can not join the tour.
The rate for children applicable for one child sharing a twin or double cabin with two adults
For infant (<04 years old): FOC except domestic ticket cost
04 - 11 years old without bed: 50% adult rate
04 - 11 years old with extra bed: 75% adult rate
04 - 11 years old in twin share: 90% adult rate.