Vietnam is a beautiful tropical country in mind of many tourists all over the world. The country of warm beaches, pristine tropical forests, the long-established tradition of Buddhism, and colonial architecture is the wonderful destination for New Zealanders to have an astonishing vacation. Thanks to the direct flight route opened by Air New Zealand, travel to Vietnam from this lovely country of Oceania is becoming easier and more convenient. Prepare your Vietnam vacation thoughtfully by following some useful guides and tips as follow.
Flight Information from New Zealand to Vietnam
From Auckland, it will take around 11 hours and a half to fly to Tan Son Nhat Airport in Ho Chi Minh City and about 10 hours to return. The total price for a round-trip single ticket ranges from 1900 NZD to 3300 NZD. There are 2 return trips made per week. Departure in Auckland will start on Tuesdays and Saturdays and returning flights from Ho Chi Minh City to Auckland will be also on Tuesdays and Saturdays. Check out the official website of Air New Zealand for more details at www.airnewzealand.co.nz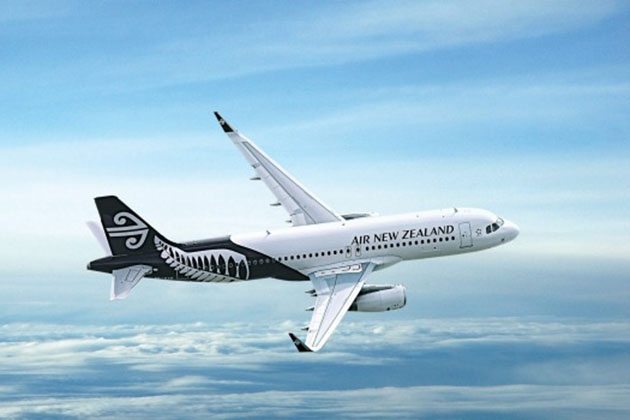 Visa to Vietnam
According to the Ministry of Foreign Affairs Vietnam, no exemption of visa is granted for an ordinary passport from New Zealand. The quickest way to obtain a visa to Vietnam is through Vietnam Embassy in New Zealand.
Address: Level 21 Grand Plimmer Tower, 2-6 Gilmer Terrace, Wellington 6011
Tel: (64 – 4) 473 5912
Fax: (64 – 4) 473 5913
Email: embassyvn.nz@gmail.com
Website: vnembassy-wellington.mofa.gov.vn
Currency in Vietnam
Although Vietnam Dong (VND) is the official currency in Vietnam, US Dollar or Euro is widely accepted in hotels, restaurants, and commercial centers. VND is recommended in your pocket for easy and convenient purchases. Payments by VISA or MasterCard are also available
The exchange rate on October 2018:
1 NZD ~ 15,490 VND
Exchange Tips
You may find it difficult to exchange NZD to VND in New Zealand before your travel. You can do the trade when arriving in Vietnam. Vietnam national banks such as Vietcombank or BIDV may be your considerations.
Vietnam Travel Tips for Tourists from New Zealand
Accommodations in Vietnam
Luxury Accommodations
Vietnam has the most modern and luxurious hotels and resorts in Southeast Asia. Spend your vacation in these places absolutely will worth your expectations and payment. Deluxe rooms, professional staff, and services, delicious dishes as well as astonishing entertainment will never make you disappointing. Several suggestions are JW Marriott Phu Quoc Emerald Bay, InterContinental Danang Sun Peninsula Resort, and Sofitel Metropole Hotel (Hanoi), which leaves you a ton of unforgettable memories.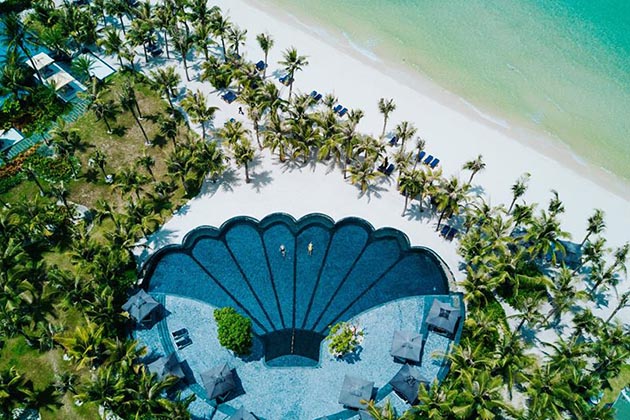 Affordability Accommodations
If accommodation is not your number one priority, you can choose cheap hostels or homestays to reduce your budget. Despite the low price ranging from 200,000 VND to 1,000,000 VND per night, furniture and equipment still meet your basic demands. Meals may not be available there but you can go out to enjoy amazing Vietnamese cuisine on the streets or at food stalls and restaurants.
Traffic in Vietnam
Transportation in Vietnam
Traveling by motorbike in Vietnam will really get you the interesting experience. You can easily hire a motorbike with the only payment for petrol and hiring fee. Unless having the driving license, you can book a car or a motor taxi provided by Grab through your smartphone. Mai Linh, Vinasun, and Taxi Group are the reliable taxi brands in Vietnam. Avoid rogue taxis and motorbikes on the streets, drivers will require a higher fee without enough protection for your safety.
How to Cross the Roads
When crossing the roads, keep looking carefully both the right and the left side, then walk slowly and always check out the distance between you and oncoming vehicles to decide whether you can continue to go or stop for the drivers to avoid you.
Respect the Vietnamese Culture
Dress politely and approximately when you visit dwellings and religious sites such as pagodas and temples. If you want to receive luck from the gods, make a simple offering or put a small donation into the box.
Ask for Support
Vietnamese is well-known for their hospitability and friendliness to other people. If you get any problems when traveling to Vietnam, do not hesitate to ask locals for help, they are happy and willing to support you with no purpose at all.