The region is endowed with unspoiled nature with a diversified eco-system, beautiful landscapes of limestone mountains, and sincere hospitality of the local, hidden caves and tropical rainforests.
In addition, this land was the first capital of Vietnam at the end of the 10th & early 11th centuries with many important construction built at that time.
It is great to explore the natural landscapes, history monument and religious sites with memorable experience such as boating, walking and biking adventures.
As a local tour operator, we have organized many successful trips to make thousands of customers satisfied. We know which bicycle trails are interested, easy or difficult terrain to ride, and places you can visit on those bike routes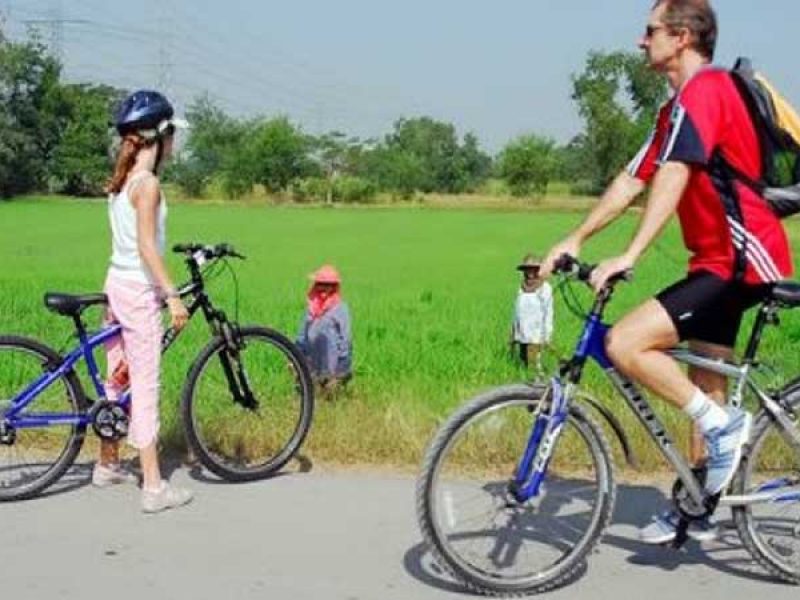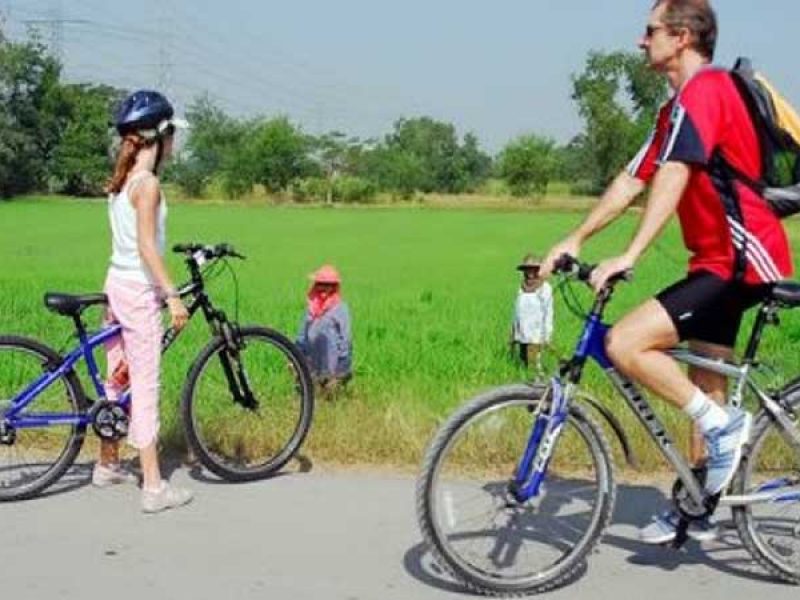 Tam Coc bicycle route to Bich Dong Pagoda – ThungNham Resort
If you are staying in Tam Coc area, you can rent a bike in a hotel or restaurant for $ 5 to discover more about Bich Dong Pagoda and ThungNham.
Depart from Tam Coc center, you will see a quiet a quiet atmosphere, the beautiful scene of a grassland, mountains, local villages and rice fields along the road. The long distance of this road is about 10 km.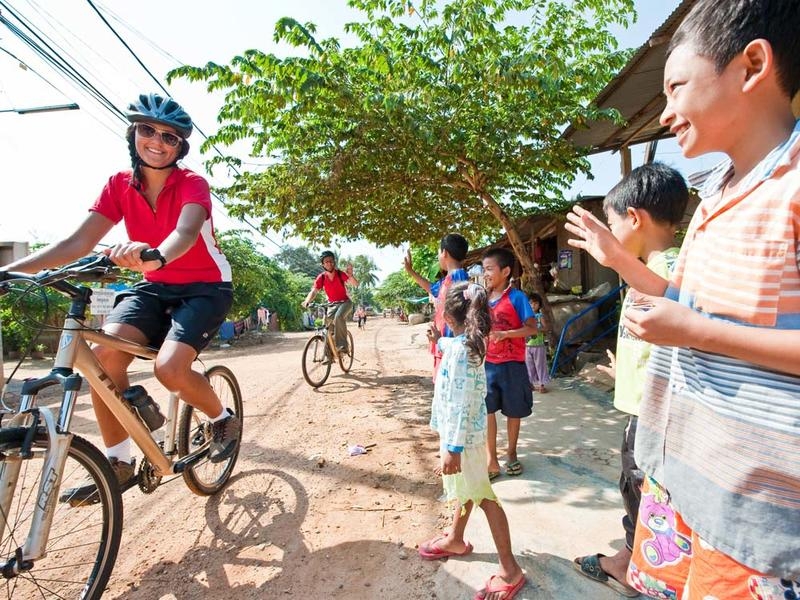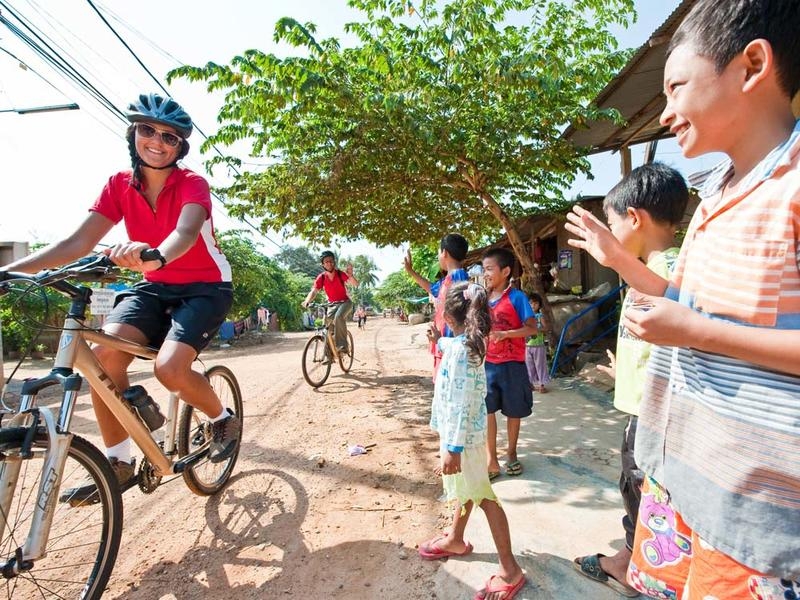 In this route, you can stop at Thung Nang harbor to take a boat trip to visit the mountains and two natural caves. Next, you can visit East Mountain – The place where Bich Dong Pagoda is located, you will have a panoramic view around the villages and rice fields …
Go along Thung Nham area, pass through the local villages. If you want  go inside the Thung Nham Resort, the entrance fee is applied (100,000 vnd (5usd) / person, then you can take another boat trip to visit the Buddha cave, walk around the resort to visit Flower gardens & fruit trees or bird sanctuaries – where you can find lots of birds, storks gather here especially late in the afternoon.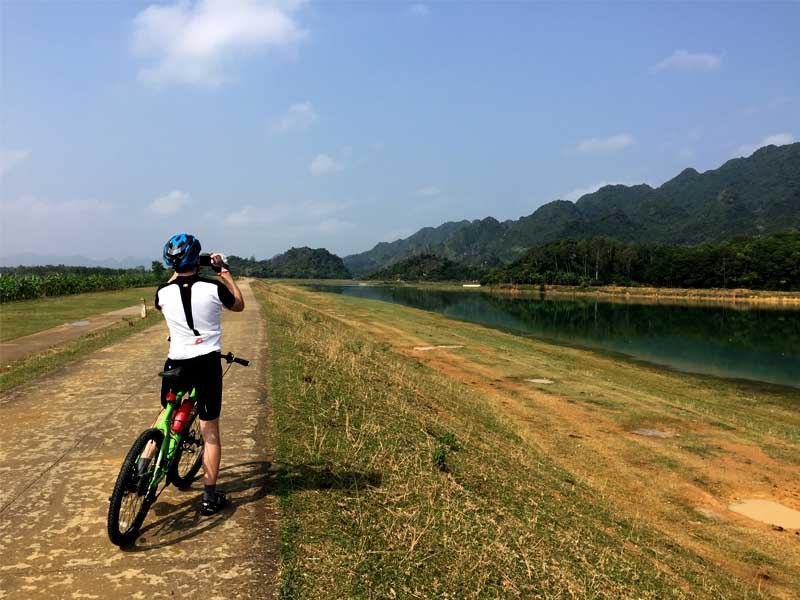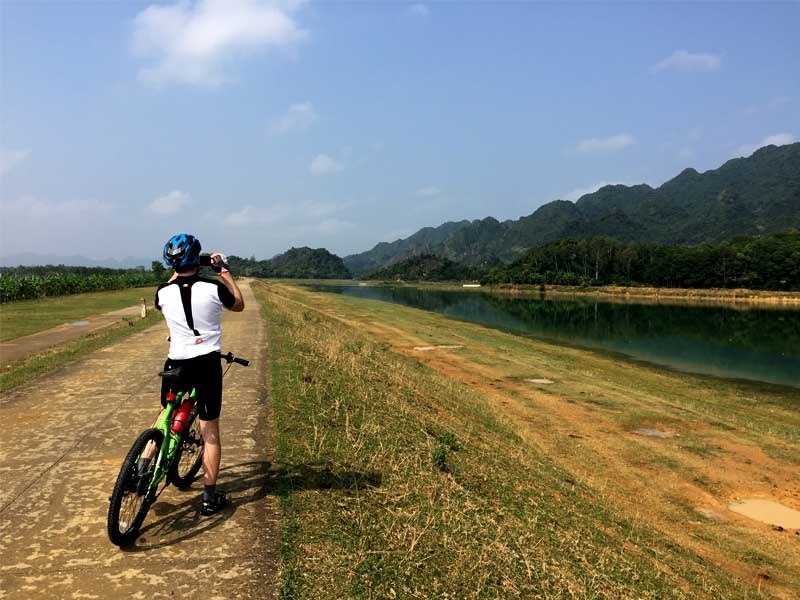 Tam Coc cycling route to Hang Mua, Trang An, Hoa Lu and Bai Dinh
This road is so long and beautiful along the mountains and villages. It is such a great choice for spending 1 day of cycling to explore all these roads.
It is about 40km with some outstanding stops to visit Hang Mua, Trang An eco-tourism complex, Hoa Lu ancient capital and Bai Dinh pagoda.
The top of Mua Cave where you can see the impressive panorama of Ninh Binh, you will have so many beautiful photos from above.
After visiting to Mua Cave, you will continue cycling to Trang An, Hoa Lu and Bai Dinh Pagoda.
Bicycle routes in Cuc Phuong National Park
If you love some adventurous places, you can get the riding experience in Cuc Phuong National Park.
It is about 40 km from the center of Ninh Binh to Cuc Phuong National Park
You can rent a bicycle at the entrance of the park and start your journey is deep inside the forest. The bike ride on the trail – 40 km is covered by jungle and you can take a day to cycle and watch the Endangered Primate Rescue Center, the cave of the ancient people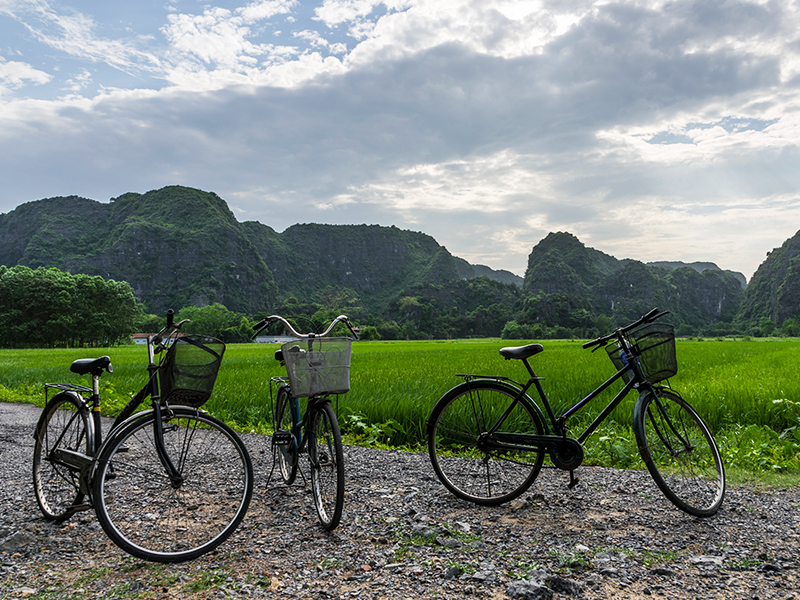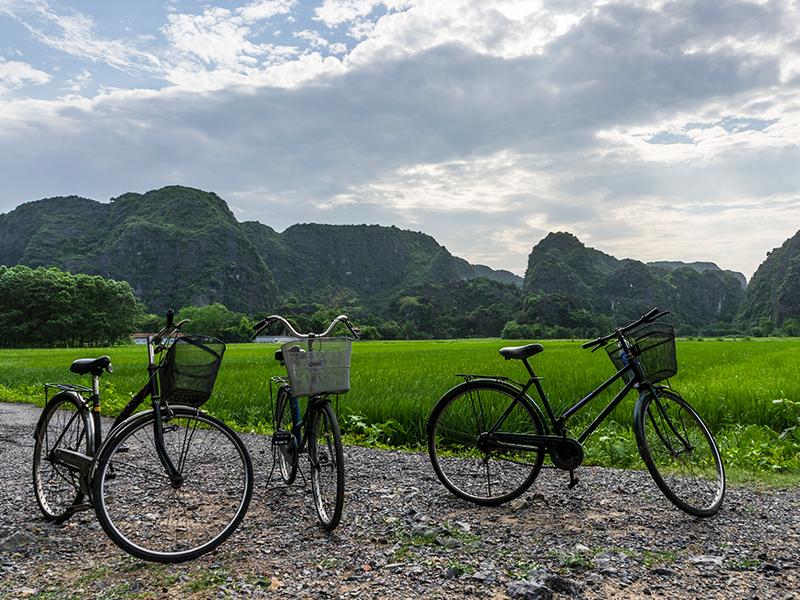 ( NguoiXua Cave) & old trekking route within 3 hours into the core area of ​​Cuc Phuong National Park. Bicycle routes are suitable for off-road vehicles and good health travelers.
Because of this long route to the forest, you should be well prepared for the adventure such as choosing a good bike, carrying drinking water or having a picnic lunch, insect repellent, map, GPS navigation phone, battery backup charger,…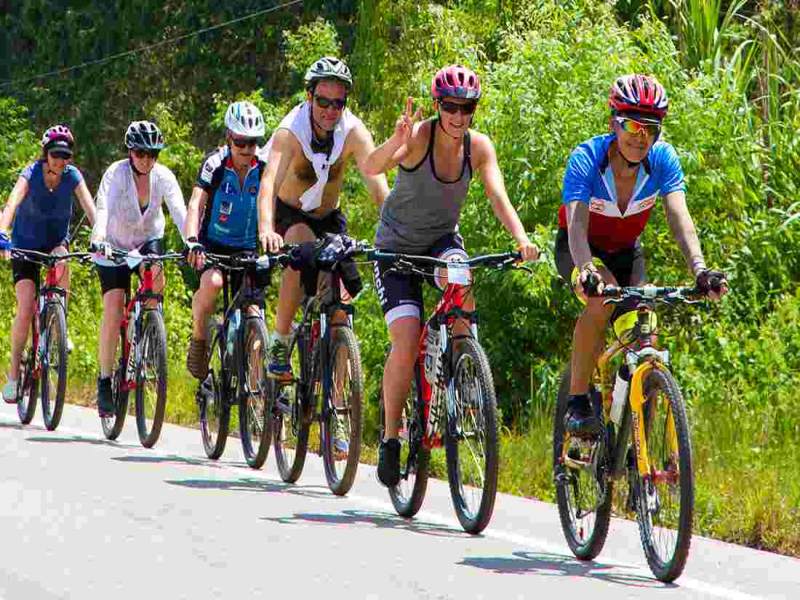 Explore Ninh Binh on Bicycles with Cozy Vietnam Travel
We have listed the most prominent cycling routes in Ninh Binh: Basing on your requirement: routes, bike adventure level, distance and travel time. You can consult and choose the routes that are the most suitable for your own travel experience.
We recommend you go with an experienced guide to avoid getting lost or unexpected things on your journey. Please do not hesitate to contact us if you need further assistance with service information as well as Ninh Binh travel packages, Ninh Binh bike tours, tourguide or Private car from Hanoi to Ninh Binh