If you still wonder where to go in Vietnam vacation to contemplate magnificent Vietnamese landscapes and immerse yourself in the original culture of the inhabitants here, why don't you travel to Lai Chau Province? Lai Chau is a region in North West Vietnam, where you can discover picturesque caves, dangerous passes and hidden climbs behind the forests.
Best Things to Do & See in Lai Chau, Vietnam
O Quy Ho Mountain Pass
O Quy Ho Pass is one of the most dangerous passes on Tay Bac Mountain. It joins two provinces Lai Chau and Lao Cai, where located the mythical Mount of Fansipan. In addition to winding paths, this pass attracts tourists for the big difference in temperature between two sides.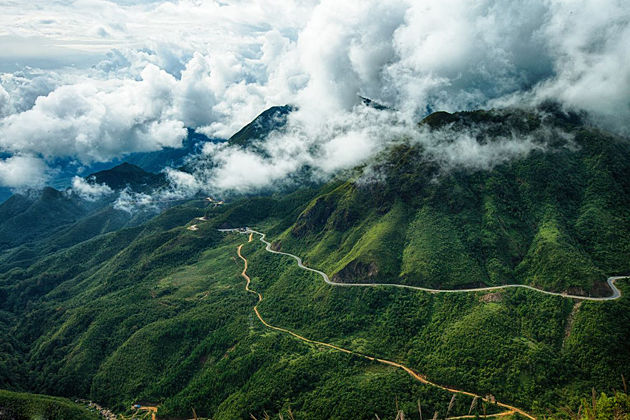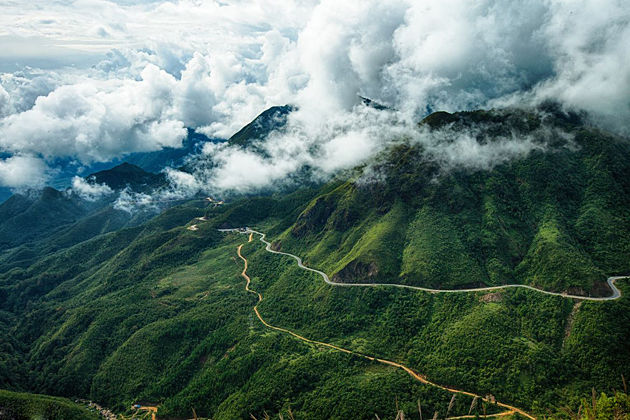 Pu Sam Cap
This is a set composed of several caves located on the mountain of Pu Sam Cap. There are three big caves: Thien Mon, Thien Duong and Thuy Tinh. The unspoiled beauty of Pu Sam Cap amazes tourists. It is romantic, fascinating, mysterious and also very grandiose.
The Village of Na Luong
Thanks to the uncultivated beauty and the remaining cultural values, the village of Na Luong (Na Tam commune, Tam Duong, Lai Chau) has become a tourist attraction attracting the eyes of adventurers. 100% of the inhabitants who are of the Lao ethnic group know how to preserve striking features of the tradition. The stilt houses hidden above the green trees in the fog and the women in colorful clothes impress you right away. It is perfect to participate in the traditional spring water fight.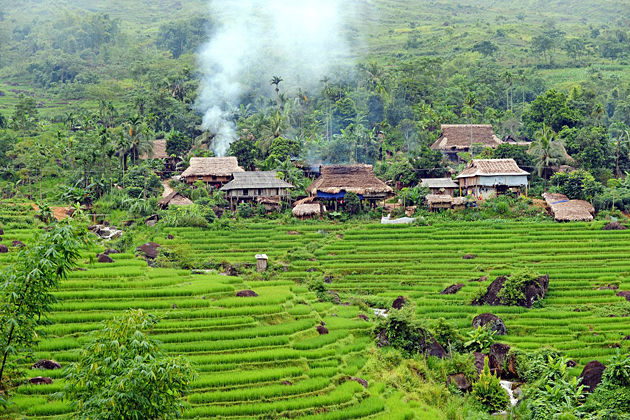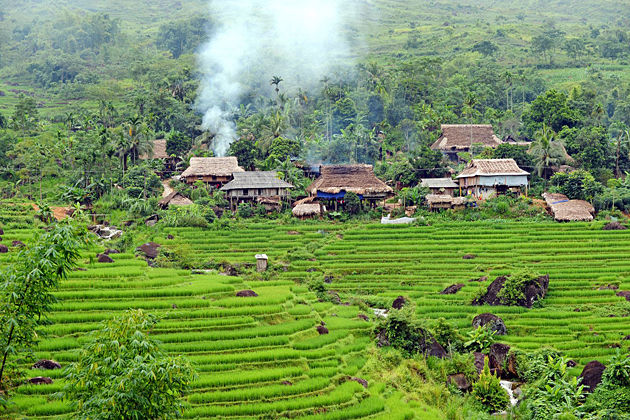 The Village of Vang Pheo
Vang Pheo Village (Muong So Commune, Phong Tho District) is a place which has long been home to the ethnic White Thai. The culture of the Thai White ethnic group in Vang Pheo remains intact despite development. Houses on stilts, White Thai clothes (black dress, long …)  all preserved bath you in the minority culture. Traditional games during the holidays (nem con, gay day …) are worth discovering.
The Rice Field of Muong Than
Muong Than is the third of the four largest rice paddies in the mountainous regions of northern Vietnam. The seasons of rice, corn, vegetables give different colors to the landscapes.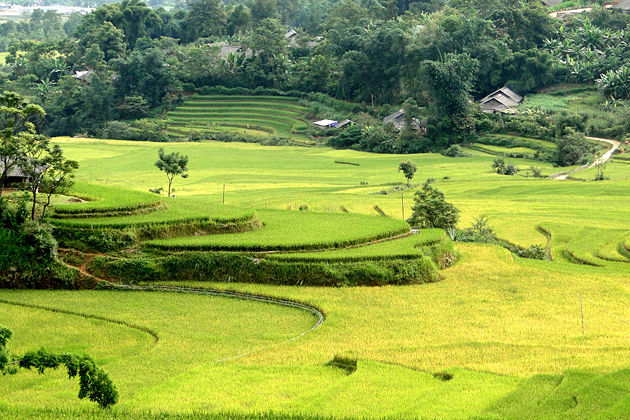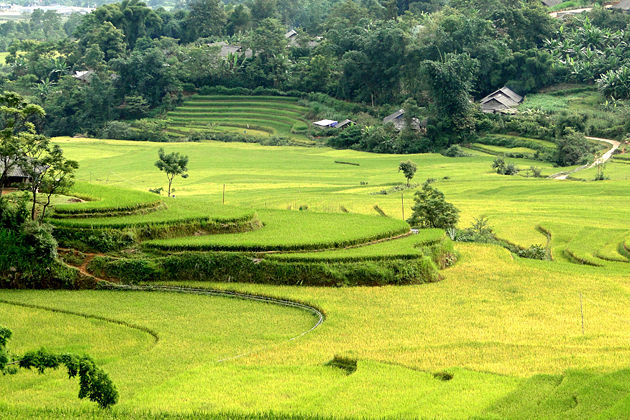 Tac Tinh Waterfall
Tac Tinh Waterfall is known as mother nature provides fresh and plentiful fresh water for people in Tam Duong district. Every time the rainy season comes, the water from the top of Hoang Lien Son mountain makes the image of Tac Tinh Waterfall be lively with the water flowing down to the lake looked like white silk stretching to the bottom of the waterfall.
Pu Ta Leng Peak
Before conquering Mount Fansipan – the roof of Indochina, you have to overcome the peak Pu Ta Leng. In order to reach the peak of Pu Ta Leng, the visitors have to prepare psychological readiness for climbing the stream through the forest thoroughly. A secret to traveling Lai Chau safely is to go on a sunny day if you want to successfully conquer the peak of Pu Ta Leng mountain. If it rains, the road is extremely difficult and also easy to encounter natural disasters such as flash floods.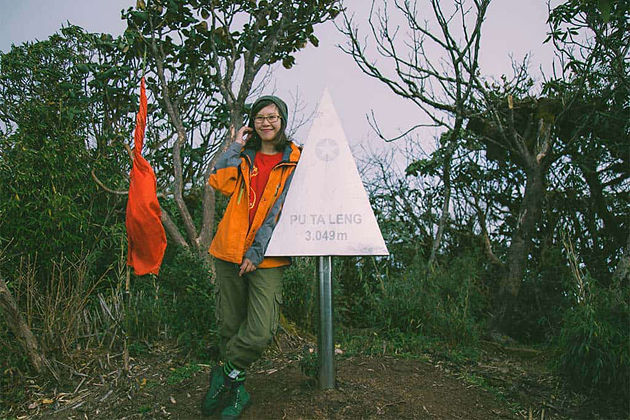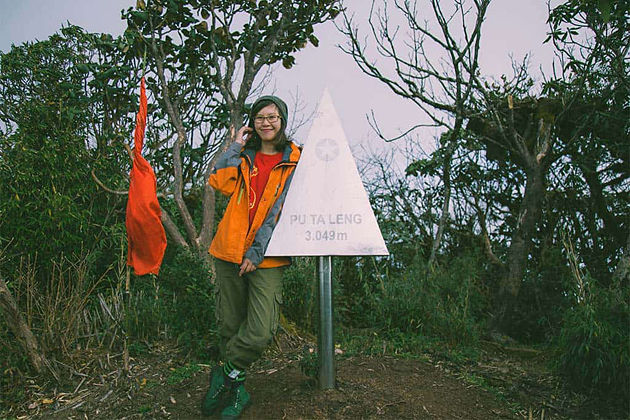 Famous Traditional Festivals in Lai Chau Province
Lai Chau is a border province with many different ethnic groups so every year in Lai Chau there are many festivals such as:
Gau Tao Festival of Mong people: 2nd – 4th January (Lunar Calendar)
Le Loi temple festival: 12th January (Lunar Calendar)
Tien Son Cultural Festival: 14th-15th January (Lunar Calendar)
Tet "Uy La Long" of the Cong people: Starts from 1st June (Lunar Calendar) and lasts about 3-4 days
Then Kin Pang Festival of the White Thai: 10th March (Lunar Calendar)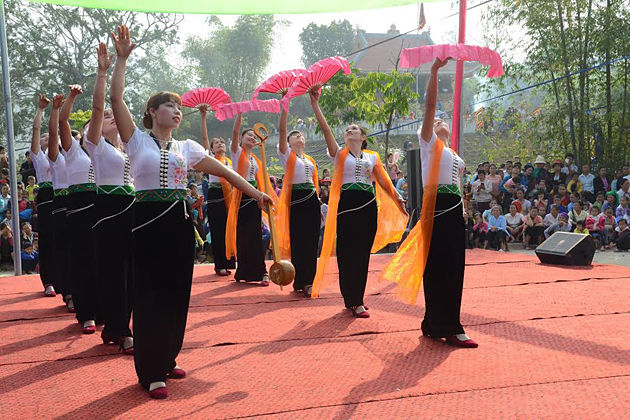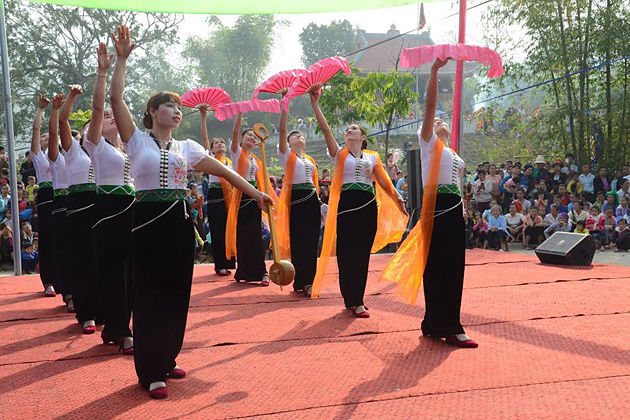 What to Eat in Lai Chau Province
Lon Cap Nach (the Pig Carried under the Armpit)
This kind of pork is particularly nourished. The inhabitants leave them to feed in the forest. They must seek food to survive and reproduce. When they are big, the breeder catches them easily in their shelter to turn them into delicious meals.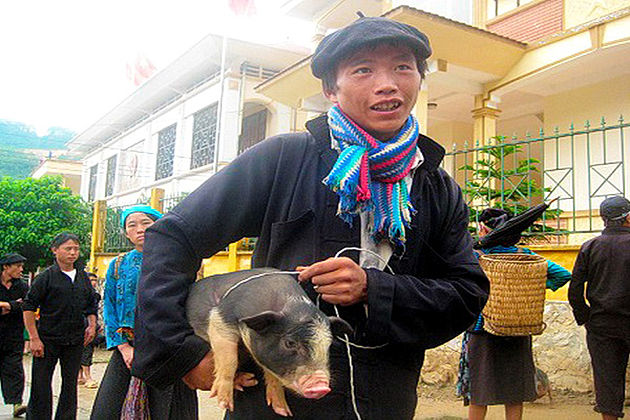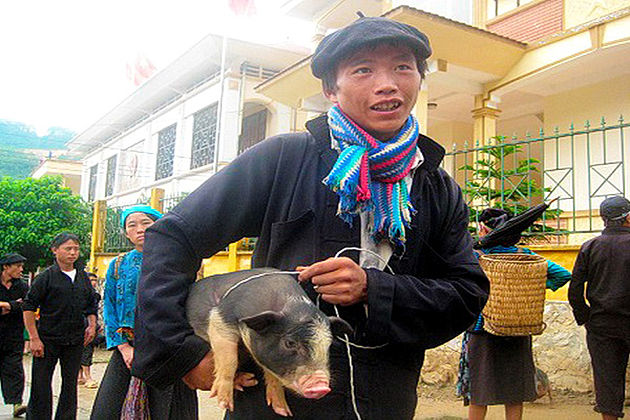 Xoi Tim (Purple Glutinous Rice)
Glutinous rice is soaked in water for 6 to 8 hours, dyed in purple by the essence of Khau Cam leaf, cooked in a special wooden pot, offers the eaters a taste and smell unforgettable.
The Dishes from the Moss
The moss is a plant that grows on the rocks. Cooking requires patience. The strong smell of the moss combined with the forest spices make the unforgettable dishes.
Lai Chau Travel Guides
Best Time to Visit Lai Chau Province
Lai Chau is characterized by the Northwest climate and culture, so the appropriate time to travel to Lai Chau is similar to the best time to go to Northwest Vietnam. You should go around September to October to admire the terraced fields in Mu Cang Chai and Muong Than fields in Than Uyen district. You should not go to Lai Chau in the rainy season, especially when storms or tropical low-pressure cause rain because the North West roads are frequently landslide, floods in rivers and streams are also rising, which is very dangerous.
How to Get to Lai Chau Province
Lai Chau is 500km from Hanoi so it is quite easy to plan a small trip to Lai Chau beside your Hanoi tours. There are about 10 bus companies that operate the Hanoi-Lai Chau line: Hai Van, Hoang Anh, Anh Tu… You can get one at My Dinh Station.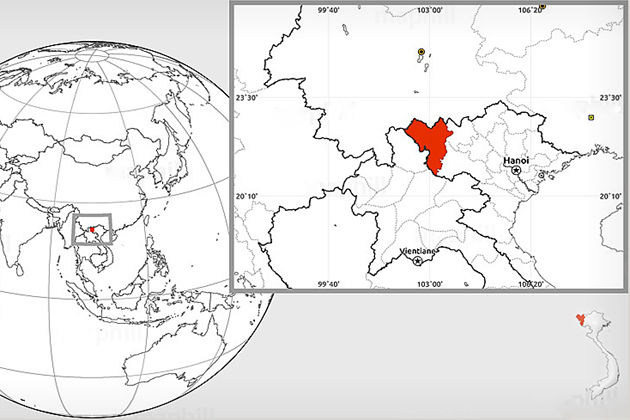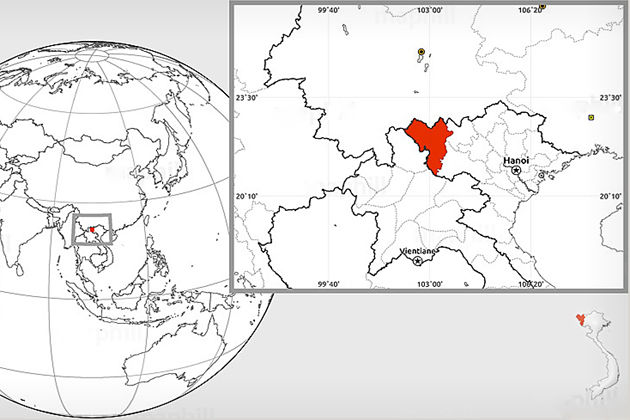 There is no bike rental service in Lai Chau. So if you cannot take your own bike to Lai Chau while wishing to discover this region on a motorbike, you can rent one in Sapa. For this reason, you can take a bed-bus to Sapa in advance, rent a motorbike and go to Lai Chau.
Located in North-West Vietnam, next to the regions of Lao Cai, Dien Bien, Son La, Yen Bai with more than 20 ethnic groups, Lai Chau has a potential charm to develop tourism.
Lai Chau Accommodations
The price of motels and hotels in Lai Chau is relatively cheap compared to other areas, but the number of the hotels is small so if you plan to spend the night in Lai Chau, you need to make specific plans and make reservations before arrival.