It is extremely regrettable for anyone to miss out the dynamic life at night in Ho Chi Minh City. The city of bustle and hustle at daytime completely transforms into the lively, eventful one when the sun goes down. If you have no idea where to go to enjoy the amazing life when the night falls on your Ho Chi Minh City tours, consider some suggestions recommended here.
Energetic Nightlife
If you would rather experience a non-stop night of tirelessness, rooftop bar and nightclub will be your best choices.
Rooftop bar
There is no wonderful place to party in tone as the bars on the top of the skyscrapers. With well-served cocktails, you and your buddies will absolutely soak up the sight of the non-sleeping city where tiny vehicles flow in the streets. The combination of luxurious decorations, professional staff, stylish ambiance, and exciting crowds at rooftop bars will surely worth your night out in your Vietnam vacation.
Some popular rooftop bars: Chill Sky Bar (AB Tower Saigon, 76A Le Lai Street, District 1); EON Heli Bar (Bitexco Financial Tower, 2 Hai Trieu Street, District 1)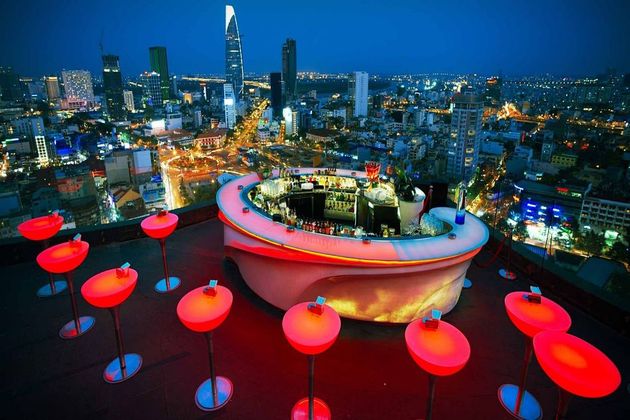 Nightclub
The space of magnetic EDM, flickering lights and sexy dances definitely attract the people who want to exhaust all of their energy. A night party with strong alcohol and scrumptious beer will be the unforgettable spotlight of your trip. The nightclub is so sociable that you can easily know and make new relationships with more people. The incredible DJs line-ups here are always willing to get you up on the floor. One thing for sure is that nightclub is the coolest and ideal place for a night out of indefatigable people.
Advised nightclubs: Lush Nightclub (2 Ly Tu Trong Street, District 1); ACE Nightclub (21 Nguyen Trung Ngan Street, Ben Nghe Ward, District 1)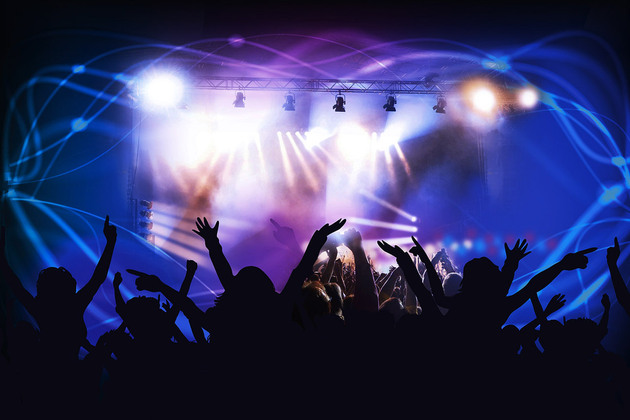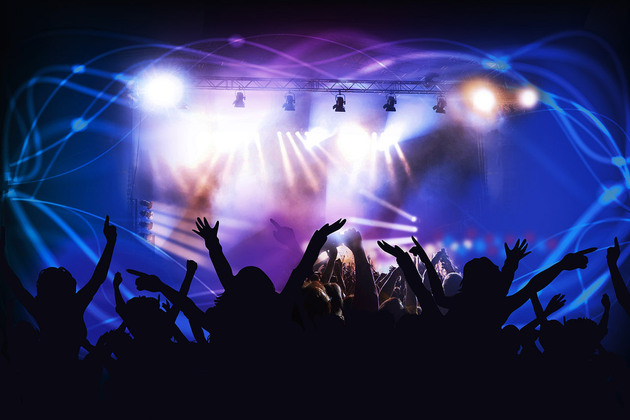 Street Food
Ho Chi Minh City is at the top of the world about tasty food on the streets. Stalls often gather at some planned streets so it does not waste your time finding the dish you would prefer to taste. The price here is soft enough for the budget travelers to grab something to satisfy their hunger. Despite the cheapness, some dishes here such as pho, banh mi, com tam (steamed rice with grilled ribs) are listed as the most delicious ones you must try in the world by international journals and magazines. The atmosphere of the street is always full of excitement and street music, keeping your legs stay longer.
To have real experience, you should go to Bui Vien Street or Ben Thanh Market.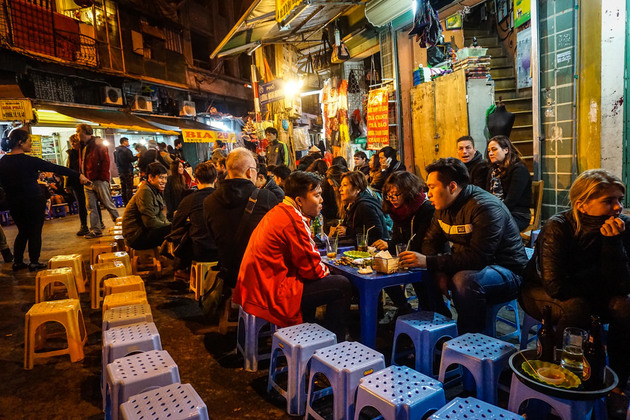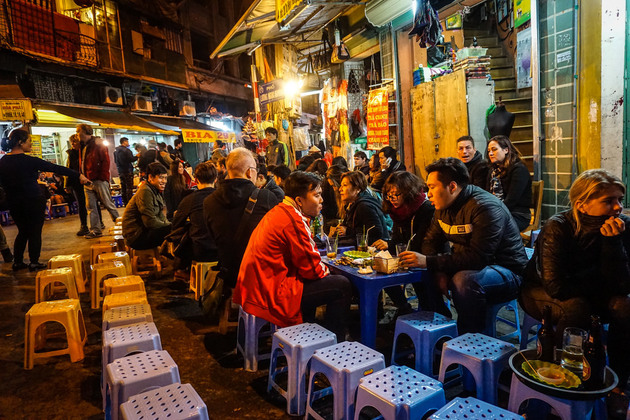 Peaceful Nightlife
If you would like to explore a different city at night without dust, noise, list these places as follows in the plan of your Ho Chi Minh tour.
Dinner Cruise
Finding out a romantic night out for dinner on a cruise of the Saigon River is totally a wise decision. You and your sweetheart will have a memorable dinner with awesome dishes cooked by excellent chefs as well as sensational spectacles along the river. It is such an enjoyable moment to relax and listen to the soft music which surely suits your mood. On an authentic cruise slowly moving along the river, tasting a warm cup of tea after the meal and quietly seeing the garish city covered by the dark of the night is the dream of many people. Spend your night on the cruise of Saigon River making it come true.
Bonsai Cruise and Saigon River Tour are two well-known companies providing this service.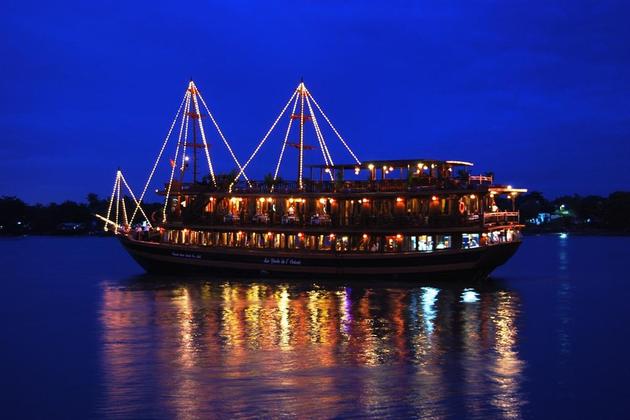 Saigon Opera House
One of the most must-see sites after sunset in Ho Chi Minh City is Saigon Opera House. The long-established 800-seat Opera House was built when Vietnam was the French colony. The ancient architecture with a gigantic gate, stunning crystal candelabrum, glossy granite floors, fussy stone-carved adornments and statues leaves great impressions for the audiences. The theater is used for a large range of performances such as operas, ballets, musical concerts or Vietnam traditional dances and plays. Take a pleasant seat and fully appreciate the brilliant arts.
Performances are extensively advertised on media and around the building. The address is at 7 Lam Son Square, District 1.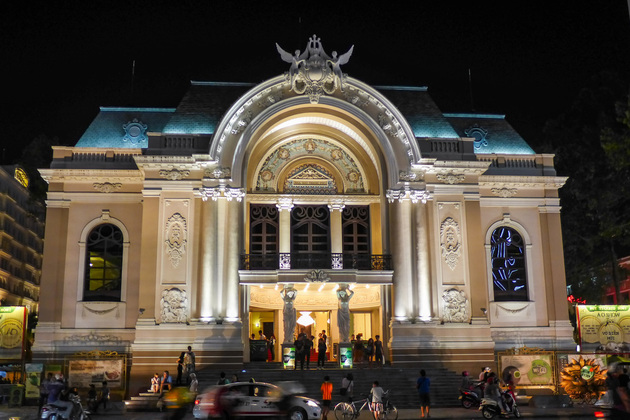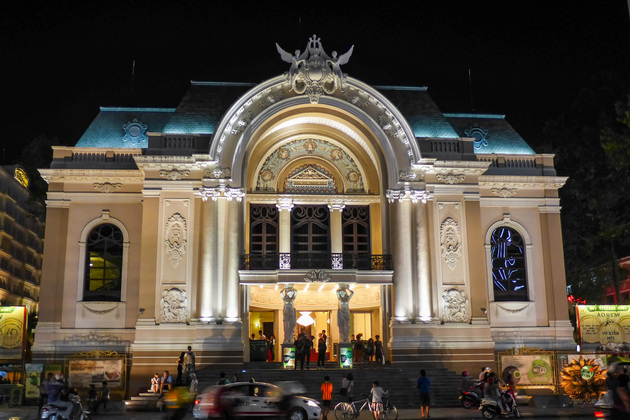 Coffee
Vietnam is ranked the second for the largest exporting country of coffee bean in the world. That is the reason why coffee has been a vital part of Vietnamese culture, especially in Ho Chi Minh City. Although you can drink coffee anytime in a day, the best advice is to sip it at night. At early hours of a new day, when the noisy and busy city all day long becomes strangely peaceful, silent minutes with a cup of black coffee will help to balance your life or bring new thinking, for example.
Names of recommendation are Thuc Cafe, Bon Cafe, To Go Coffee & Tea.