The high requirements of Vietnamese people as well as foreigners for the top quality of healthcare and modern facilities, lead to the appearances of advanced international hospitals in Hanoi. Hopefully, the list of international hospitals below will be useful guidelines for your Hanoi tour package and Vietnam tour packages.
Vinmec International General Hospital
Official operating from January 7, 2012, Vinmec is the medical brand developed and invested by Vingroup – one of the biggest private groups in Vietnam.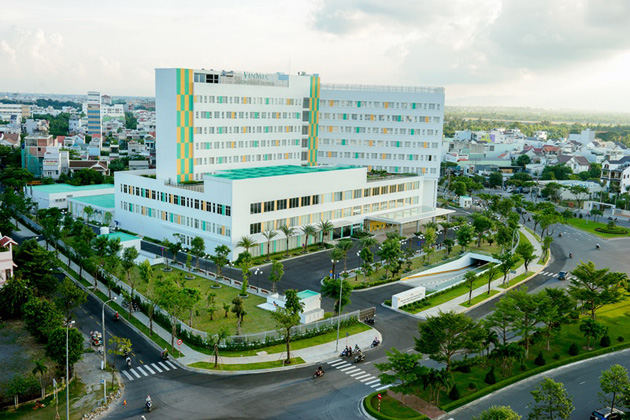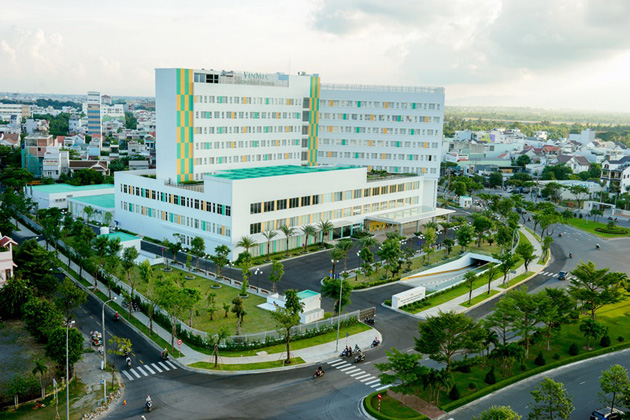 Located in Times City, Vinmec International General Hospital Hanoi is the first hospital in the Vinmec medical system. It has a capacity of 600 beds, 32 specialties, 3 specialized and technology support centers with high-quality modern equipment. The hospital brings for patients a team of doctors and medical experts in Vietnam and the world with high professional qualifications and years of experience. In the near future, Vinmec aims to become the leading hospital in Vietnam both in terms of expertise and technology as well as achieving the highest international standards in quality management and patient safety.
Address: No. 458 Nguyen Thi Minh Khai St, Hai Ba Trung District
Hanoi French Hospital (HFH)
HFH is the first private international standard hospital in Hanoi including 20 specialists with a high-quality healthcare environment, based on the support of Vietnamese and French outstanding experts and doctors. In consecutive years of 2007, 2008, 2009 and 2010, HFH was rewarded the honor certificates by the Minister of Health for the excellent standard of the hospital.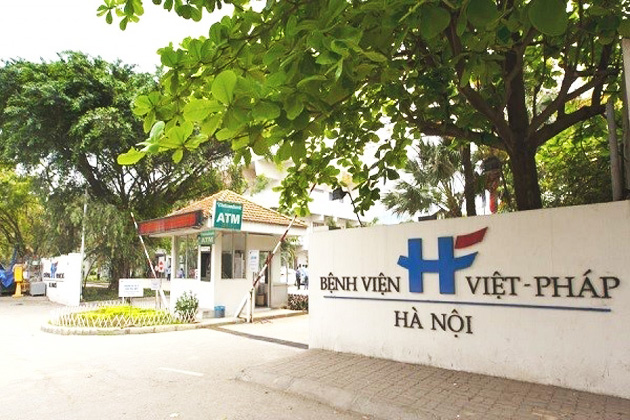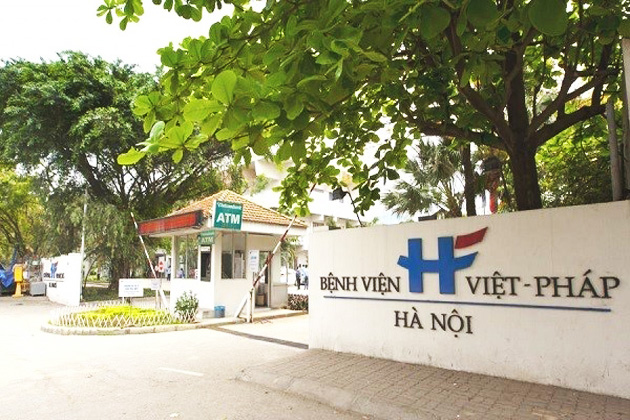 At HFH, the patients were thoroughly consulted by a team of French and Vietnamese doctors. One of them is Dr. Vu Quang Huy who has many years of experience as medical representatives, supervisors, Northern Vietnam medical management for Diethelm, ROHTO and Dr. Reddy. He used to work in the Emergency Department and Antiaging Center – Bach Mai Hospital, SOS Hanoi and now is an internal medicine physician at Hanoi French Hospital.
Address: No. 1, Phuong Mai St, Dong Da District
Japanese International Eye Hospital (JIEH)
JIEH started operating in October 2014, meeting the demand for examinations and treatments of eye diseases for the Vietnamese as well as international patients. This is the heartfelt project of Dr. Hattori Tadashi, one of the leading experts in surgical glaucoma and cataract surgery. Japan International Eye Hospital is the first unit in Vietnam using machine Mel 90 (Carl Zeiss – Germany) and one of the first 3 ones in Vietnam using Visumax machine (Carl Zeiss – Germany) in Lasik surgery.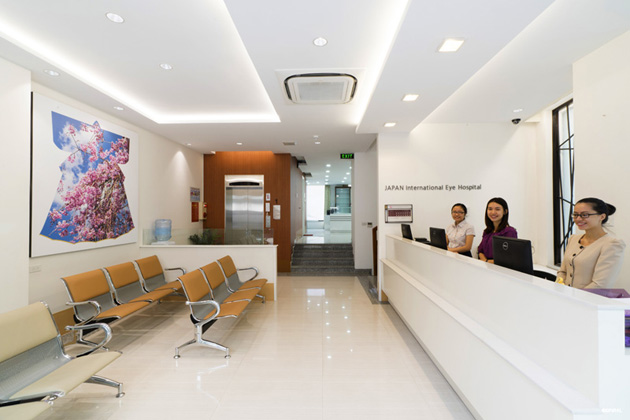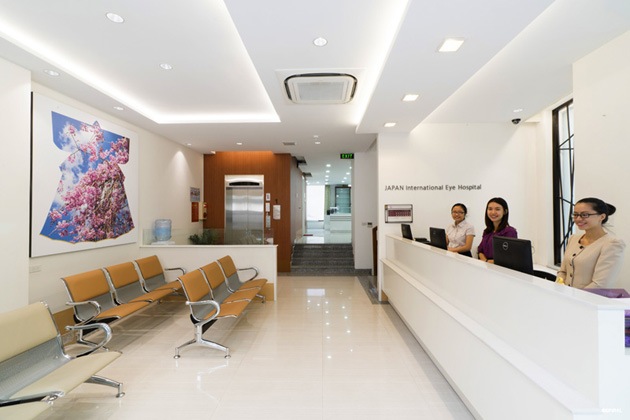 Address: No. 32 Pho Duc Chinh St, Ba Dinh District
Thu Cuc International General Hospital
General Hospital International belonging to Zinnia Corporation is one of the most modern non-government hospitals in Vietnam. The hospital is highly regarded for both high-quality healthcare and customer services. It also has a system of specialized medical equipment and a team of well-qualified physicians. Thu Cuc Hospital always has exchange programs and technology with major hospitals in advanced countries, especially South Korea and Singapore.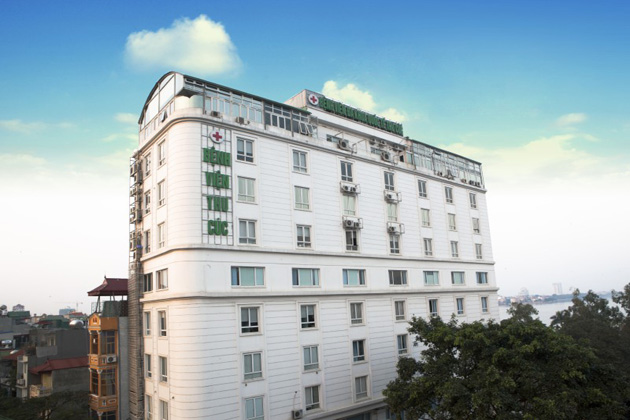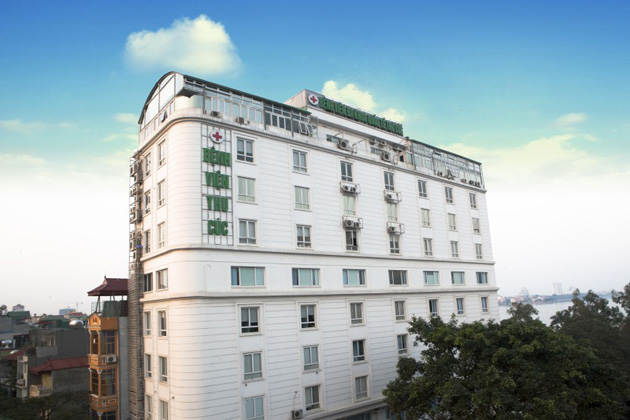 Thu Cuc International General Hospital also gathers a team of excellent doctors from many countries. Most of them used to make a long-term commitment to leading public hospitals in Vietnam. The hospital has 14 top doctors about cancers in Singapore, including Dr. Lim Hong Liang – the Vice Chair of the Medical Council of the National University Hospital (NUH) and Dr. Nguyen Xuan Thanh – Assoc. Prof., PhD., 1st Degree Specialist, and Vietnamese People's Physician.
Address: No. 286 Thuy Khue St, Tay Ho District
Hanoi Medical University Hospital (HMUH)
HMUH established in 2007 is the general hospital with a staff of physicians having high qualifications and skills, undertaking a lot of difficult medical examinations and treatments, health counseling for the people in Vietnam and the world.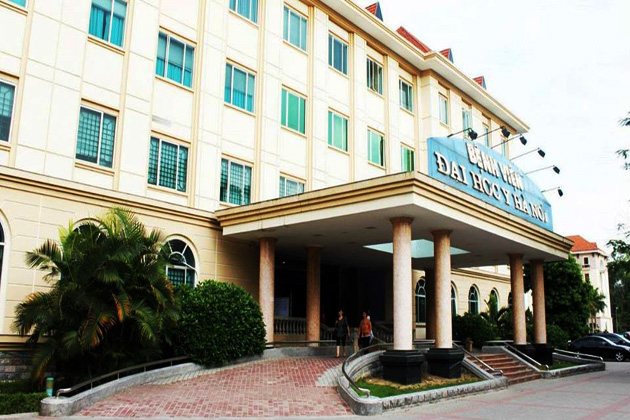 HMUH includes 42 specialties and 42 services. The hospital also has 5 operating rooms according to international standards which can operate digestive, urinary, traumatic, orthopedic, gynecological, ENT, eye, facial, and plastic surgery. The Centers for Disease Control and Prevention is the largest endoscopic center in the country that can perform high-tech diagnostics for early diagnosis of many diseases, especially cancer.
Address: No. 1 Ton That Tung St, Dong Da District