As a bustle and hustle capital city, always crowded and noisy, Hanoi can be a remarkably difficult place to get down and do some work. Here are top 7 cafes we recommended for you to lesson plan, article research and presentation prepare with quietly played music and nice big desk-tables.
Spacebar
Spacebar is a perfect combination of café shop, comfortable workspace, tasty drinks and fast internet speeds. This bar is offshore of Clickspace and is a great place which expat freelancers or tourists who want to find a quiet space to work and create cannot miss. This bar impresses customers by its unique and even somewhat disjointed design with bright wooden tables set next to the industrial-chic chairs. Coming to Spacebar you will indulge yourself in gentle melodies while sipping a cup of decent coffee. The bar also offers great juices, and a healthy selection of alcoholic beverages that can be summoned should the day require it.
Address: House 15, Lane 76, To Ngoc Van, Tay Ho District, Hanoi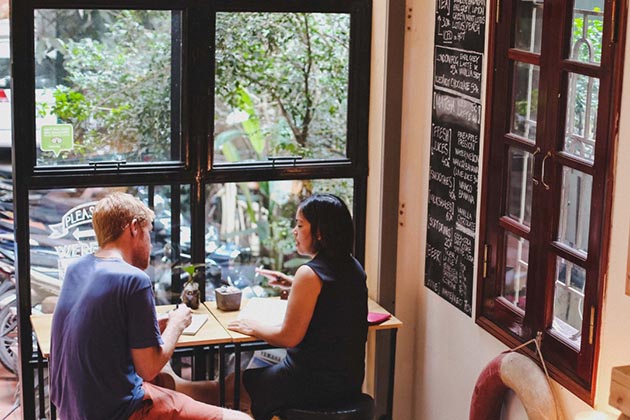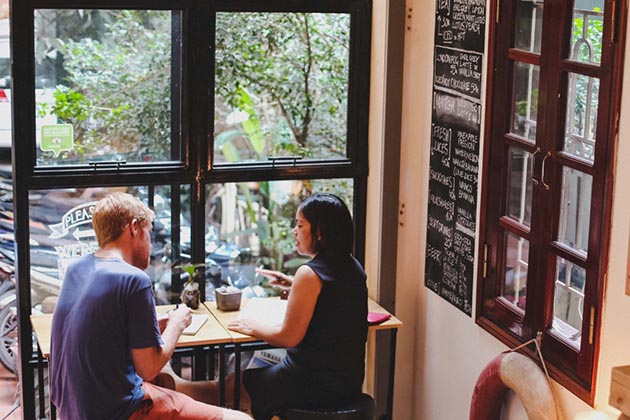 Manzi
Manzi is a brilliantly peaceful coffee shop lying on quiet Quan Thanh Street. This special coffee shop always brings you an interesting surprise when coming into thanks to the contemporary art which are changes quite often. Entering Manzi you will feel like lost in an impressive gallery. The menu of Manzi includes a ton of excellent and reasonably priced drinks such as western coffee, distinct Vietnam coffee, fresh fruits with yogurt, and refreshing pineapple and mint juice. You also can order some sushi plates if you feel hungry.
Address: 14 Phan Huy Ich, Ba Dinh District, Hanoi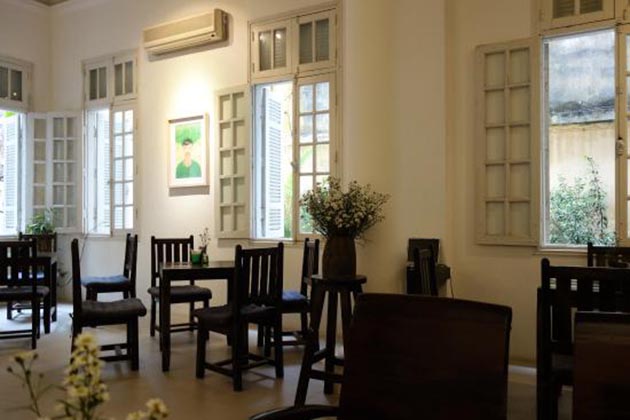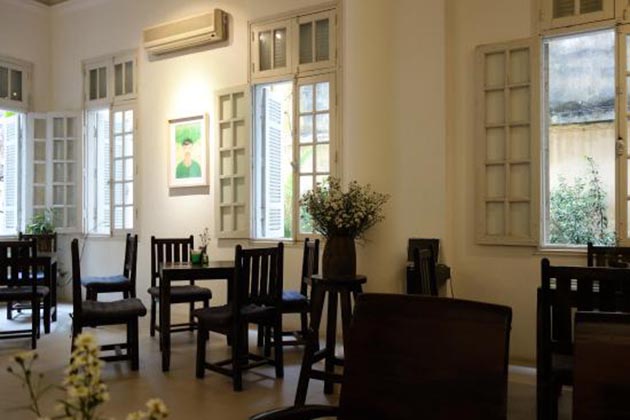 Zephyr
Although located next to one of central Hanoi's noisiest streets, Zephyr is surprisingly quite making an excellent space to work and do research. You will be mesmerized by the cliché paintings, weird and cheesy music, and low-down lounge chairs which makes you feel like being in a hotel lobby. Chose a VIP room if you need a private space for a meeting. The drinks in Zephyr are great but not cheap.
Address: 189 Ba Trieu, Hai Ba Trung, Hanoi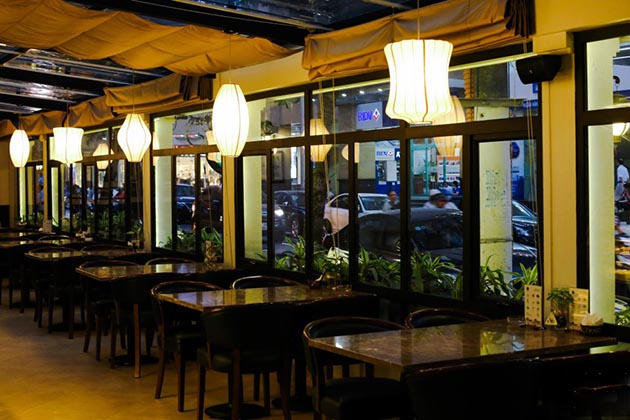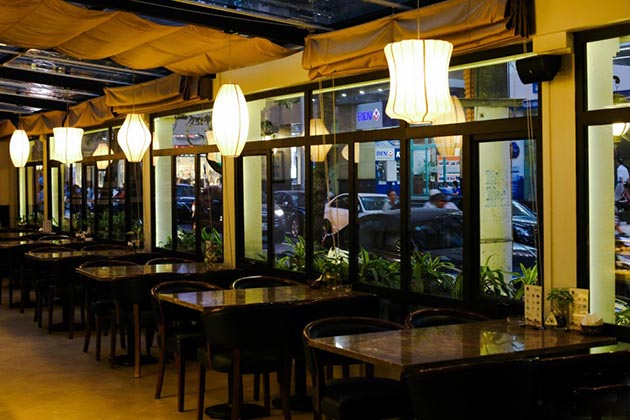 Xofa
With a lot of sofas, coffee tables and great tables which can fit every possible need from relaxing to working, Xo Fa is an ideal place for offline workers. According to Hozu, the young hip stylish co-owner of Xofa this cafe is open with the aim of creating a homely atmosphere with warm color for customers. Xofa is open 24/7 so you can come to this café to sit back, relax, even take a nap whenever you want.
Address: 14 Tong Duy Tan, Hang Bong, Hoan Kiem, Hanoi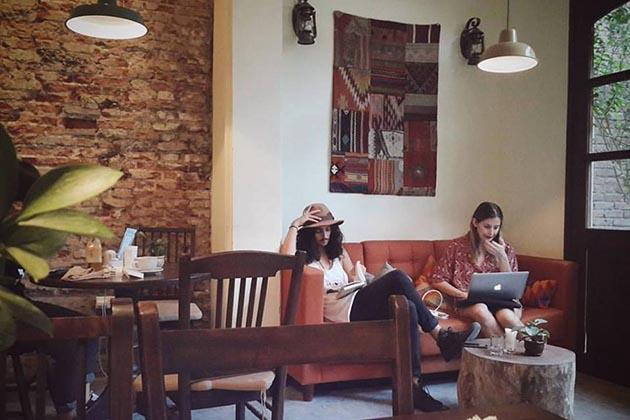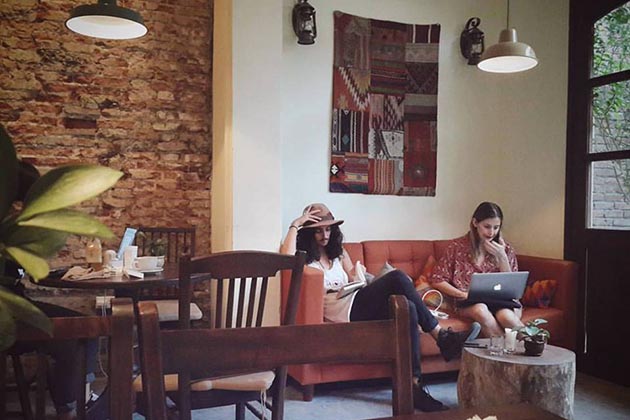 Tang Tret Cosmo
Tang Tret Cosmo is not only a lovely little café but also the creation of a burgeoning community of artists, designers, and their boutiques and studios. With a number of rooms of all shapes and size, Tang Tret Cosmo will offer you a quiet and cozy space to work. Note that, do not forget to try the signature apple mulled tea which is extremely interesting and delicious when you have a chance to stop by this café.
Address: 10 Khuc Hao, Ba Dinh, Hanoi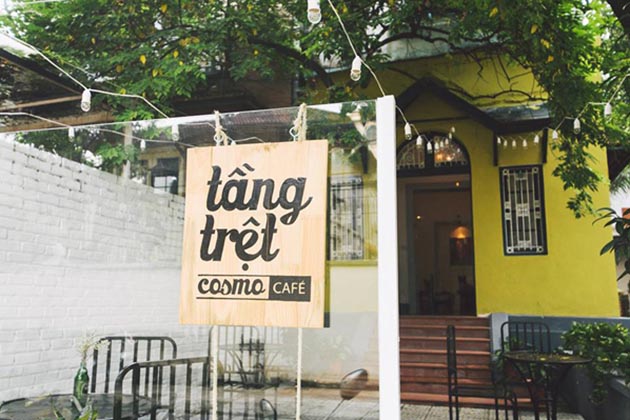 To Chim Xanh
In Vietnamese, To Chim Xanh means bluebird's net which sounds cute as the café itself. This cozy café enchants customers with the fantastic rooftop terrace from where you can unashamedly spy on the surrounding residents. Coming to To Chim Xanh, you can read, listen to music, enjoy the coffee and do whatever you want. To Chim Xanh also serve basic lunch, therefore, you can work there a whole day if the deadlines require it.
Address: No 13, Alley 19, Dang Dung, Ba Dinh.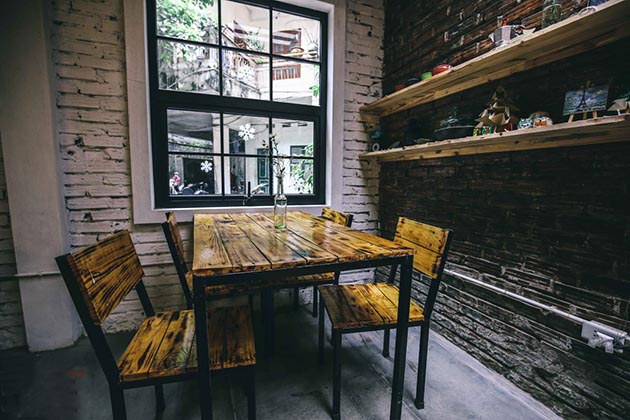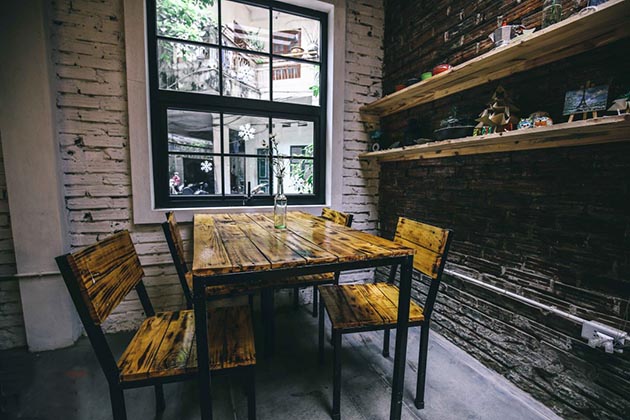 Cup of Tea
Cup of Tea is an elegant, modern café which is renowned for a splendid rooftop, outstanding services and plenty of cheerful staff. With a stunning rooftop and delicious cakes, Cup of Tea will get you through a tough project or an important presentation. It's also a perfect place to escape the heat with large overhead fans, cool tiled flooring, fresh white walls, fruity iced teas.
Address: 317 Nguyen Khang, Yen Hoa, Cau Giay
Second location:  109 Nguyen Đinh Thi, Thuy Khue, Tay Ho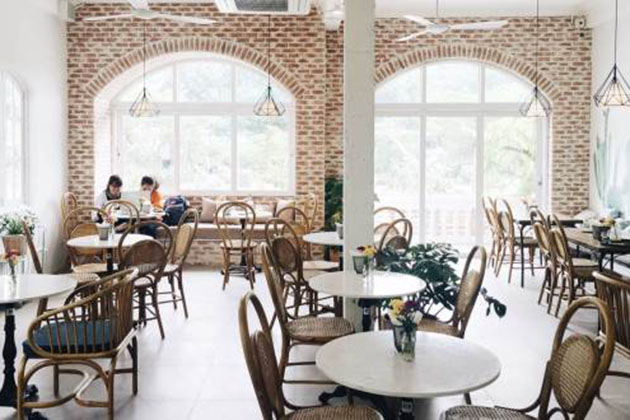 Please feel free to contact us if you have a plan to take Hanoi Tours or want to experience an interesting Vietnam Vacation.