Hanoi is not just a boring city of offices or buildings, it is famous for the indoor and outdoor activities which your family can enjoy an energetic day with a lot of fun and informative understanding. Here are some great places for children you should not ignore when traveling to Hanoi.
Outdoor Activities
Vietnam Museum of Ethnology
Learning history is always boring but it is absolutely wrong for what you and your children will experience in Vietnam Museum of Ethnology. Pay a visit to this museum will definitely help you broaden your knowledge of Vietnamese history of peoples through lively object, tools and images. This is the home of hundreds of models based on the structures of traditional houses of over 50 ethnic minorities in Vietnam.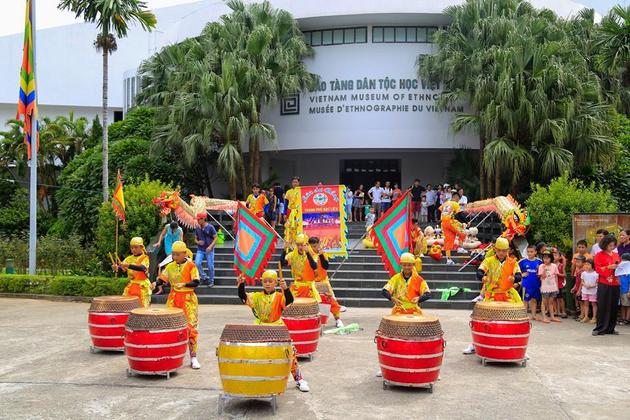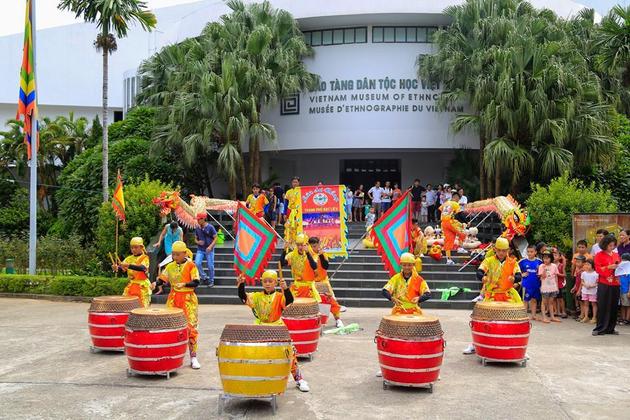 The museum opens from Tuesday to Sunday from 8 am to 5.30 pm with $2 for a single ticket.
Ho Tay Water Park
One of the indispensable things in your luggage on your Hanoi tours is swimsuit as there are plenty of underwater activities for you and your children to join. Owning the most modern facilities in South East Asia, the whole waterpark is divided into 5 parks containing sliding pipes, Jacuzzi, deep Jacuzzi, deep diving tanks and other exciting underwater games. While you can enjoy the wave-making pool and speed sliding lanes, your children can take part in playing areas for kids or slow-speed river flowing around the waterpark. Fast food and cool drinks are served in the park, so your family can stop your hunger and thirst after hours of exhausting energy. In addition, Sun Park and Kinder garden in the surrounding Ho Tay Water Park is always ready to meet your demand for entertainment and escaping from the hot summer in Hanoi.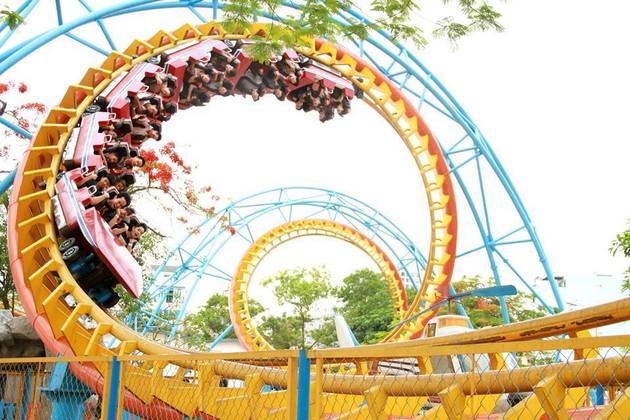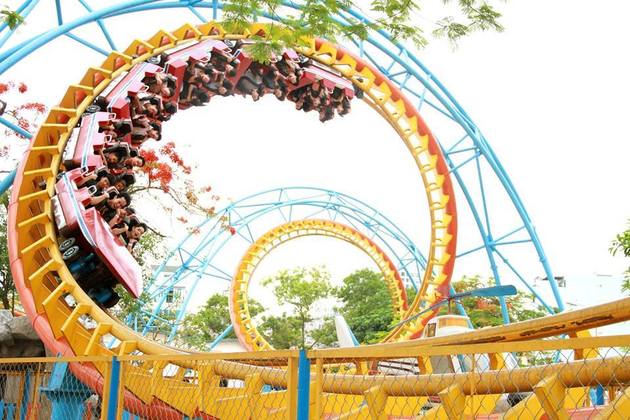 The park opens from 9 am to 8 pm and 8 am and 8 pm at weekends with entrance fee around $3 – $5 each person.
Bao Son Heaven
Not too far from Hanoi, Bao Son Heaven is the recommended place for entertainment you should write down in your To-do list in your Vietnam vacation. Safari complex called Jungle Splash is promised to be an interesting and unique playground for the whole family. A lot of activities taken place such as Carnival festival, enjoying stunning dishes will surely satisfy you and your children.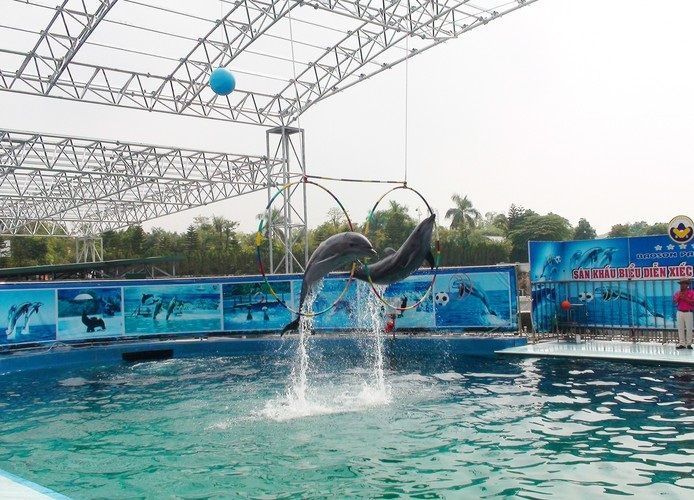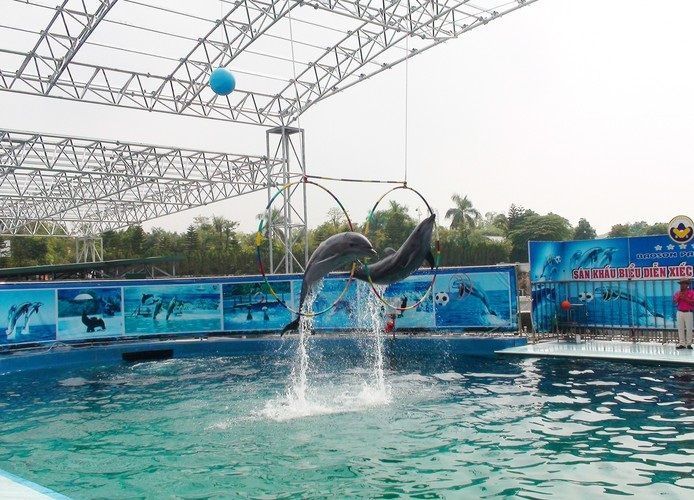 Bao Son Heaven opens from 8 am to 6 pm and from 8 am to 8 pm on weekends with the fee around $10.
Indoor Activities
Water Puppet Show
This Vietnamese traditional performance has been an impressive art for generations. Every water puppet show hiding inside humorous and meaningful messages always keeps audiences excited till the end. Your children are really impressed by adorable puppets as well as its cute actions during the show.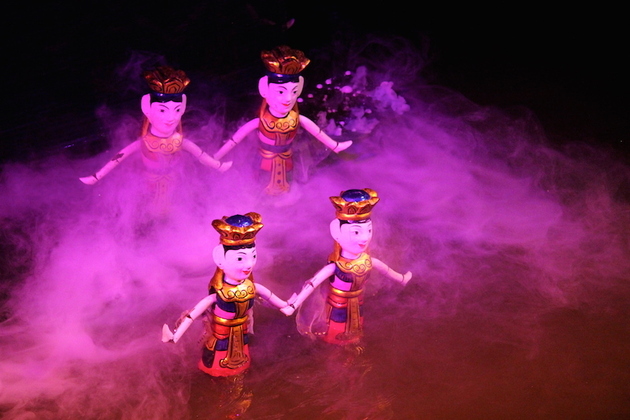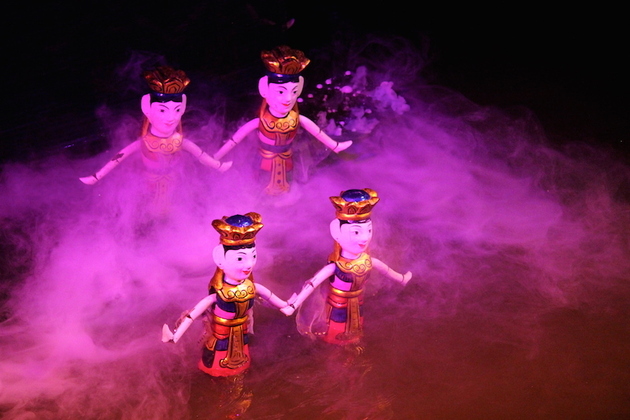 Water puppet is performed in Thang Long Water Puppet Theater located at 57B Dinh Tien Hoang Street with 5 performances every day. The common way to get ticket is buying at the door but booking ticket online is available.
Royal City
As the name implies, the famous commercial center is built like a miniature underground city where your family can find anything from basic entertainment such as watching movies, eating, shopping to special ones like ice skating, bowling or indoor waterpark. Additionally, children can practice their dream jobs such as police, broadcaster or baker. Do not worry that you get hungry in Royal City because plenty of delicious food all over the world are served immediately.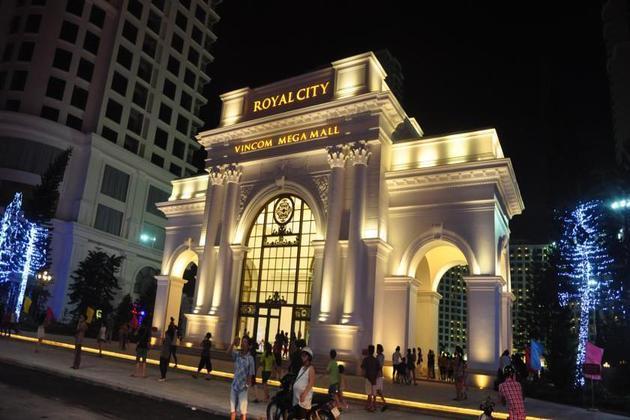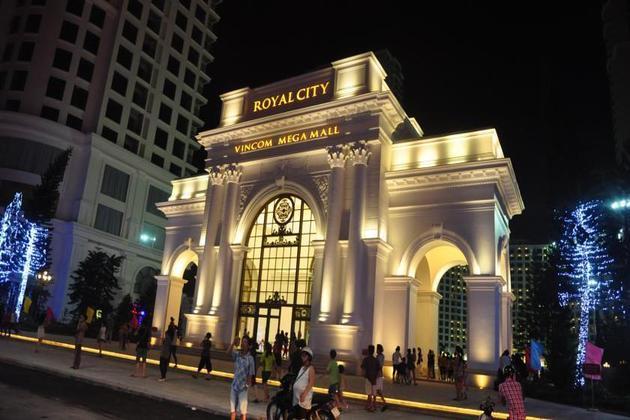 The address is 74 Nguyen Trai Street, Thanh Xuan district.
Tini world
Your children surely prefer going to this wonderful playground to staying at home playing smartphone or tablet. tini world is one of the famous centers of entertainment and educational trips in Vietnam. The first impressions when entering tini world are the extremely eye-catching colors and blocks like giant candies. Babie Dream House will attract girls at first sight as it is decorated like a miniature castle. The children will be transformed into beautiful princesses and learn how to care and play with the little dolls. For boys, Hot Wheel City with challenging races will completely satisfy their hobby of speed. Active children should one time explore Playland room including roller skating, ball house, mountain climbing, etc. Let your kids have a pleasant time at tini world to develop their creativity and education.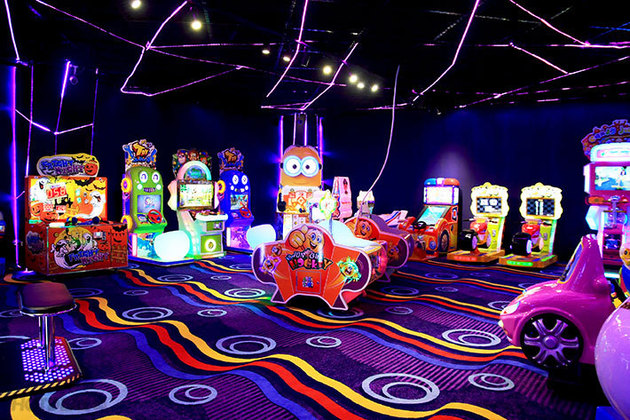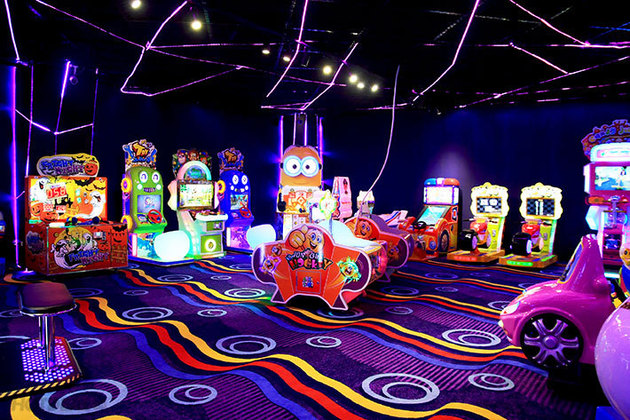 Tini world runs from 9 am to 9 pm every day and the ticket costs around $4.
The Books quare
Here is not a regular bookstore; it is the place of education and creativity development in parallel. The Booksquare is the perfect combination of a bookstore, a coffee shop, a library, and a children's playground. Spacious floor, a huge volume of books and lively, beautiful decor to every centimeter from beautiful little flower pots to a large wall of paintings are what anyone can feel when setting feet into Booksquare. There is also a "fairy garden" dedicated to your small angels with many fascinating games and interesting books. Moms and Dads can be completely relaxed to read books while their children are playing upstairs.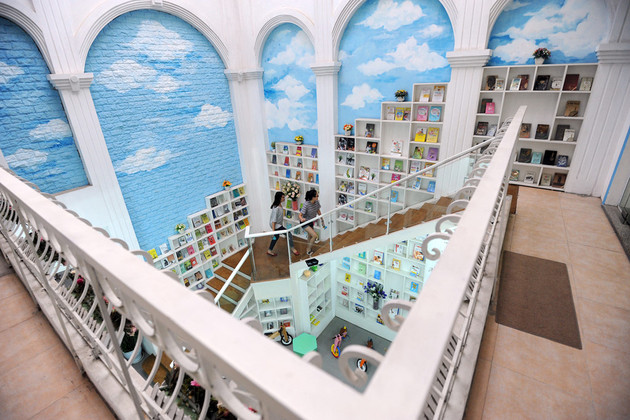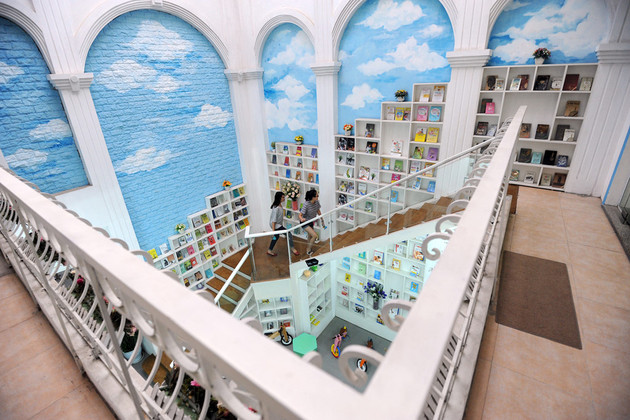 The Booksquare is located at 234 Tay Son Street.