Vietnam Continue Exempting Visas for 5 European Nations
In the regular meeting of the Government in April, the Prime Minister approved of the proposal from the Ministry of Culture, Sports and Tourism to exempt visa for 5 European residents including British, German, French, Italian and Spanish after the pilot policy ends in June 30th, 2018. The time expansion for visa exemption is three years (until 2020). According to the Vietnam National Administration of Tourism, former citizens of the five countries were exempted from visas for only one year, after which they had to request another one more year. Now, thanks to the new application, the tourists in these five countries get the easier procedure to visit Vietnamese landscapes and learn about the unique beauty of the culture.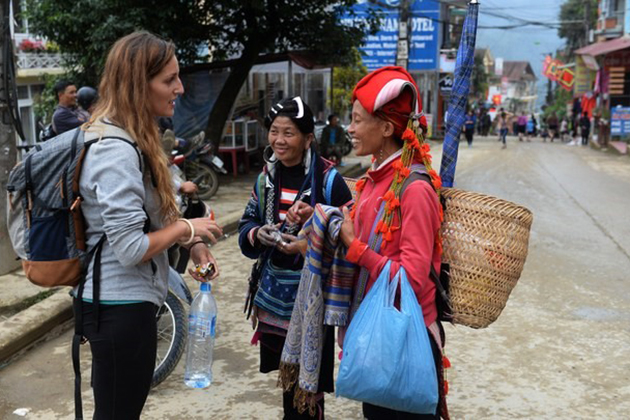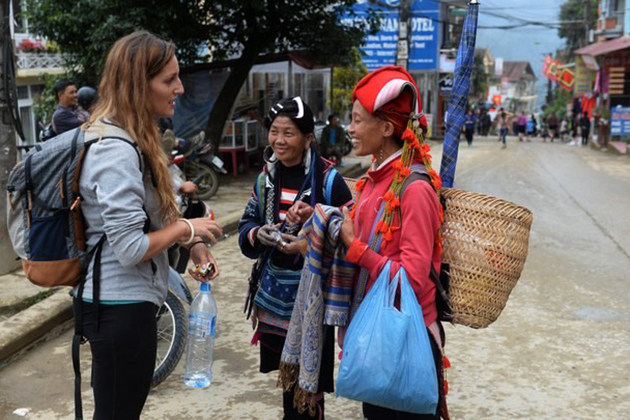 Foreign tourists came to Vietnam
Until now, Vietnam has signed visa exemption agreements with 83 countries, but two of which with the following countries have not yet determined effective date: Namibia, Bolivia.
Who is allowed to enjoy Vietnam visa exemptions?
1. Citizens with Brunei passports are exempt from Vietnamese visas for up to 14 days.
2. Passport holders of Thailand, Malaysia, Singapore, Indonesia, Cambodia and Laos are exempted from visas for up to 30 days.
3. Citizens holding Philippine passports shall be exempted from visas for not more than 21 days.
4. Passport holders of Japan, Korea, Sweden, Norway, Denmark, Russia and Finland are exempted from visas for up to 15 days.
5. From July 1st 2012, Vietnam continues to extend the visa exemption unilaterally for visitors to Germany, France, Britain, Italy and Spain. Citizens of these countries when entering Vietnam do not have to apply for a visa with a 15-day temporary residence period, applicable from July 1, 2017 to June 30, 2018, and now expanding until 2020.
6. French or Chilean citizens holding valid diplomatic or official passports shall be exempt from Vietnamese visas and be entitled to stay one time or stay multiple times for the total duration of their stay. Over 90 days within 6 months from the date of first entry.
7. APEC Business Travel Card Holders (ABTCs) from member countries of the Asia-Pacific Economic Cooperation (APEC) are exempt from Vietnamese visas for the duration of their stay not more than 60 days.
8. For those who come to Phu Quoc Island – Vietnam: Foreigners and Vietnamese citizens with foreign nationality enter Vietnam through an international border gate and then travel to Phu Quoc Island and stay there less than 15 days will be exempt from Vietnamese visas. Passports must be valid for at least 45 days. After arriving in Phu Quoc, if you want to visit other places or stay in the island for more than 15 days, the Immigration Department will issue Vietnamese visas to travelers in Phu Quoc.